Carlos Elliot is a band collectively aligned with artists from different cultures, sharing a message of union in community, and universal love. They've been called pioneers of Hill Country Blues in Latin America, one of the outstanding artists of the new electric blues and alternative scene in the world. Hailing from Colombia and United States, this crew is constantly creating, touring, inspiring, and supporting causes aligned with their vision.
They've been bringing this multi-dimensional experience to audiences in 16 countries throughout Europe, Asia, and America. Their music mixes raw blues of Mississippi with a tribal native American flavor, some dirty blues Rock, traditional Colombian, among other rhythms.  For the past 12 years they've regularly performed with legendary Delta and Hill Country masters, right in the cradle of Blues, Mississippi.
Since 2013 Carlos Elliot, along with producer Bobby Gentilo, have released 4 albums and several audiovisual pieces, achieving prominent positions on TV and radio charts. Their 5th album "SoulBoogie", includes drummer Eduardo "Littlebeast" Oviedo, will be released June 2023 under the RCR label, in USA. Currently preparing the #SoulBoogieTour23/24 around the globe, and into your hood!
-Elliot's guitar phrasing has that half-cocked madness of R.L. Burnside, and Muddy Waters – Memphis Flyer (01/2014) USA
-Hailing from Colombia, but his music and spirit from north hills of Mississippi - ABS Magazine, (12/2016) FRANCE
-For seventh time Carlos elliot Jr. tours around the United States of America - Radionica (03/2016) COLOMBIA
-Carlos Elliot Jr. inspired by heritage of Mississippi, African & Latin American music - Blues GR (10/2014) GREECE
-Katrina the Mule & Got This feelin' - Song#1 National Broadcast Radio Station Radionica
#PODER NATIVO EU TOUR 2022
FRANCE, SWITZERLAND, ITALY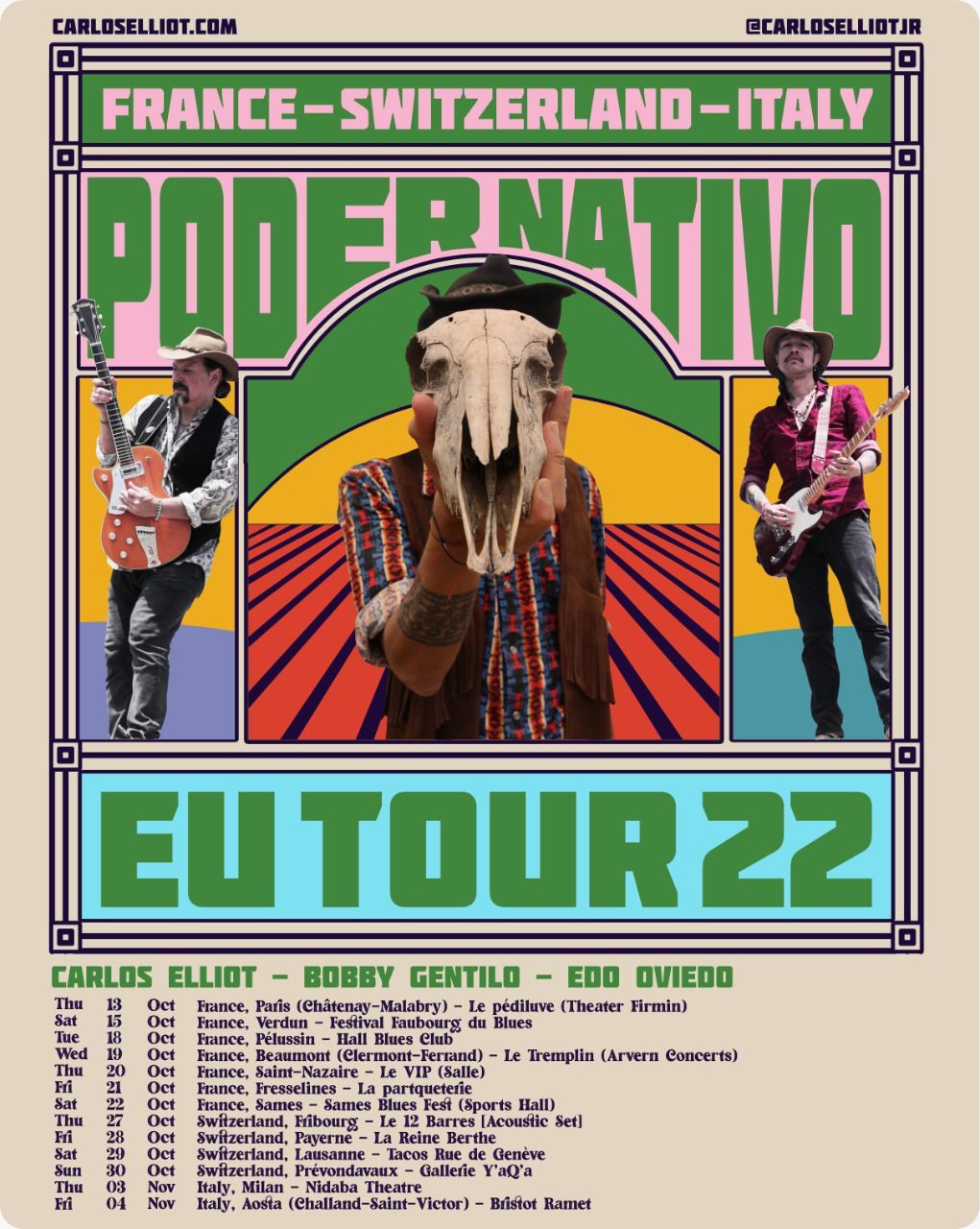 #PODER NATIVO TOUR 2022
UNITED STATES, COLOMBIA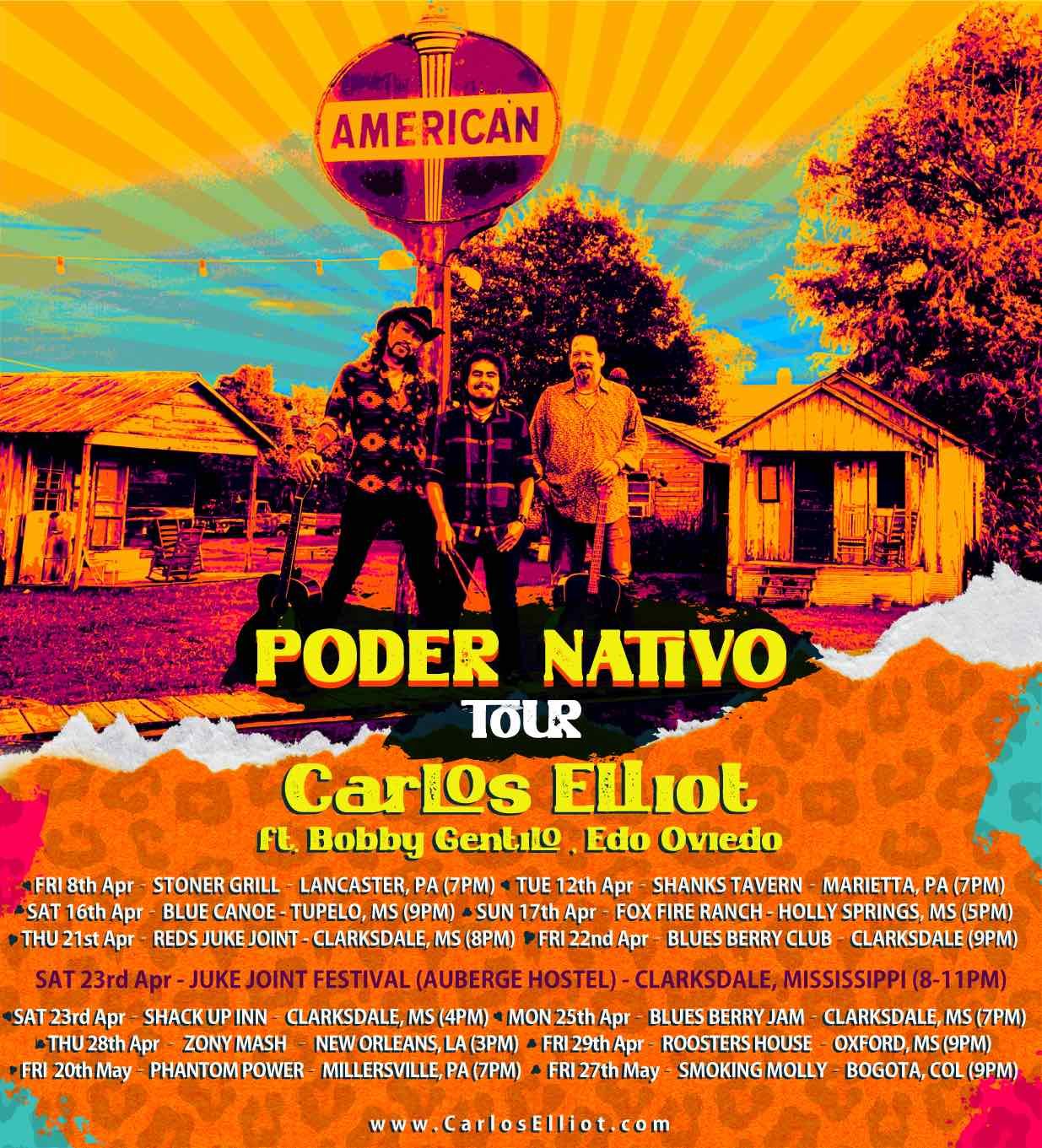 #MONTAÑA AZUL TOUR 2021
UNITED STATES, COLOMBIA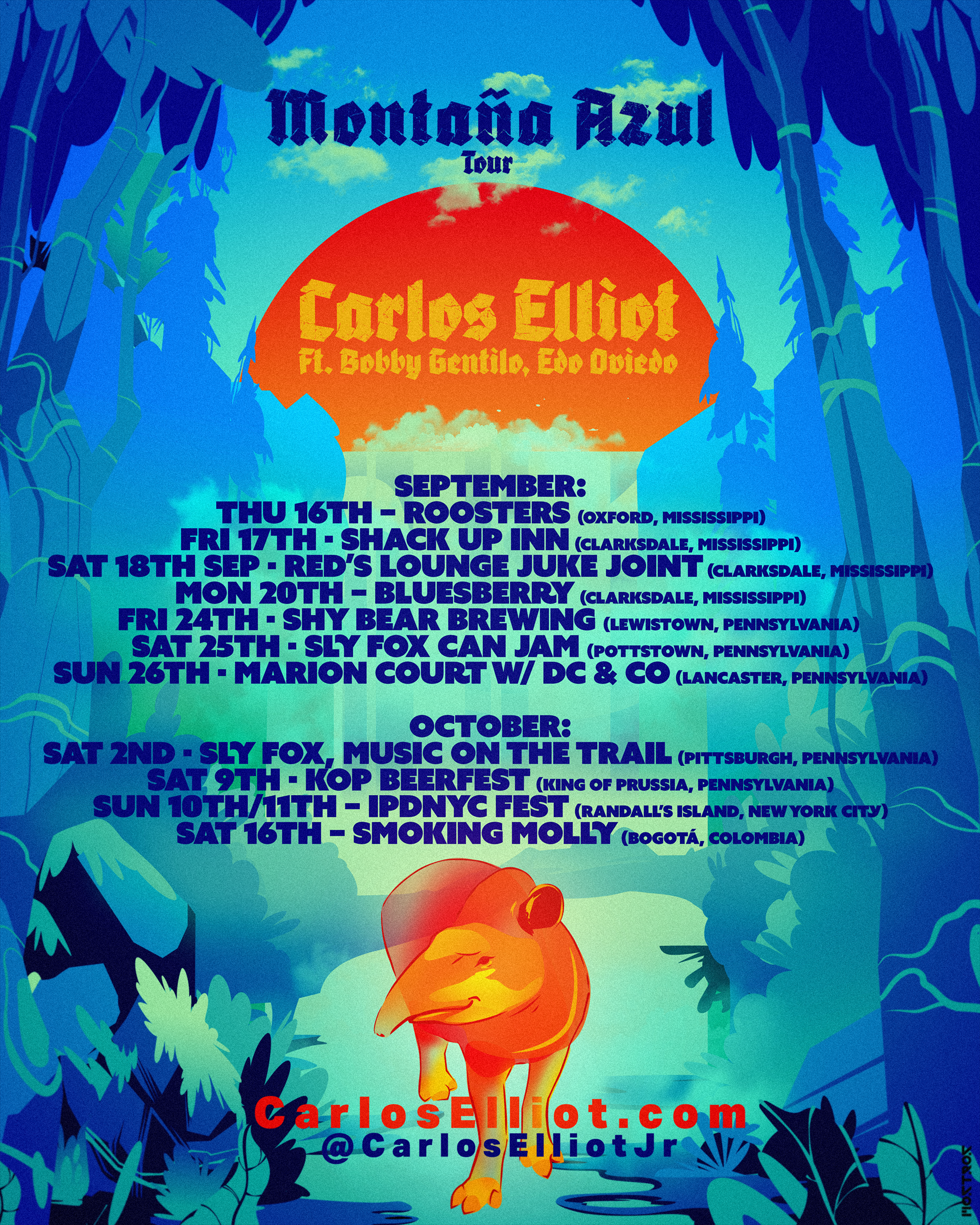 #JUKE ROLL TOUR 2020
ITALY, BELGIUM, CZECH REPUBLIC, SWITZERLAND, FRANCE, USA, COLOMBIA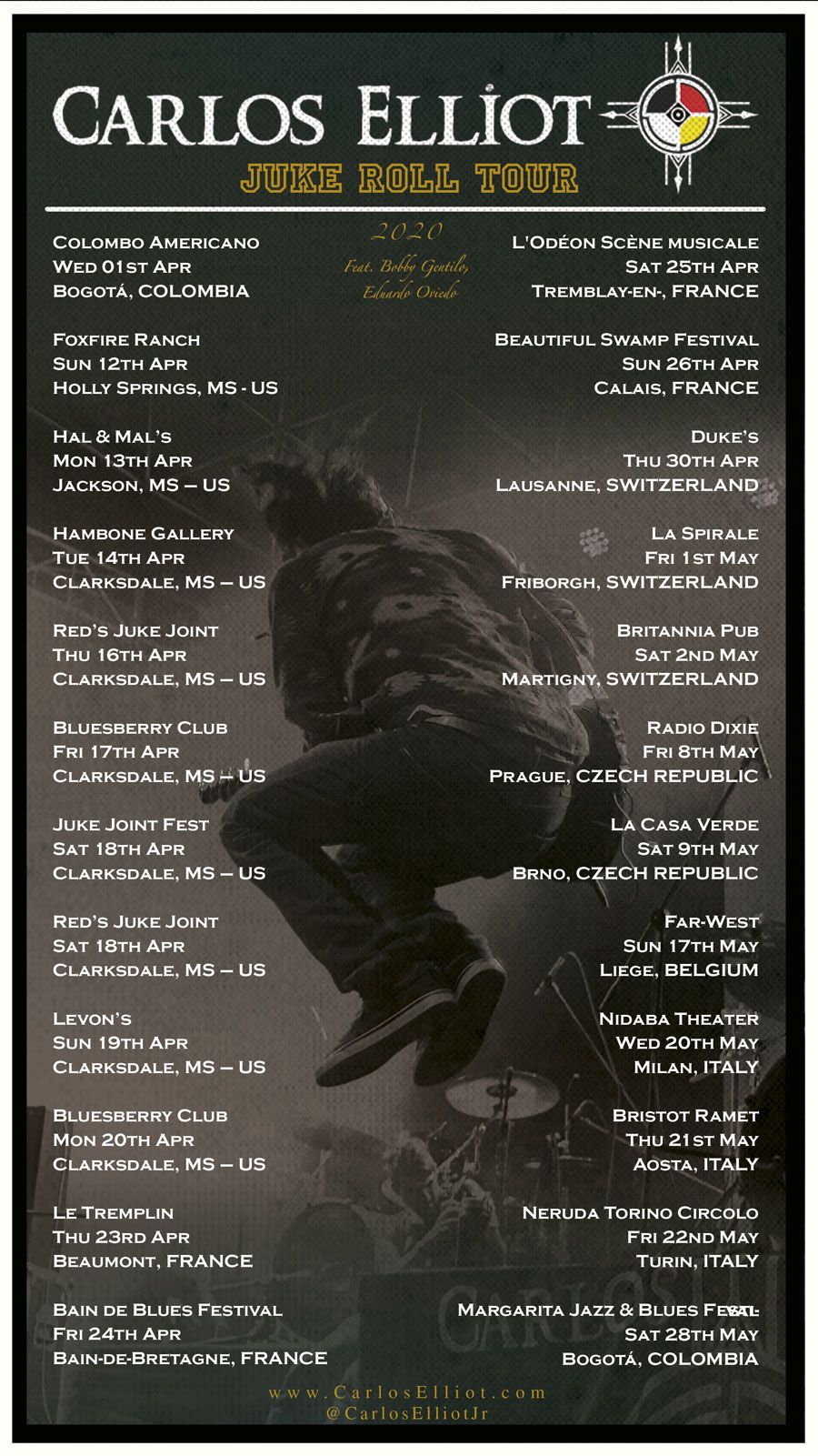 #H'OKHÁ TOUR 2018
USA, FRANCE, SWITZERLAND, ITALY: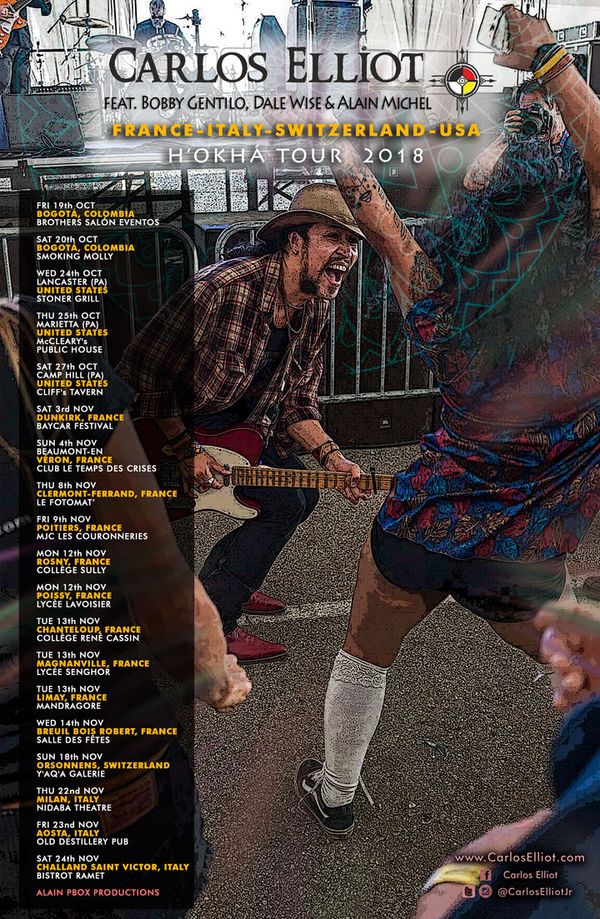 #High Vibration Tour USA2018
UNITED STATES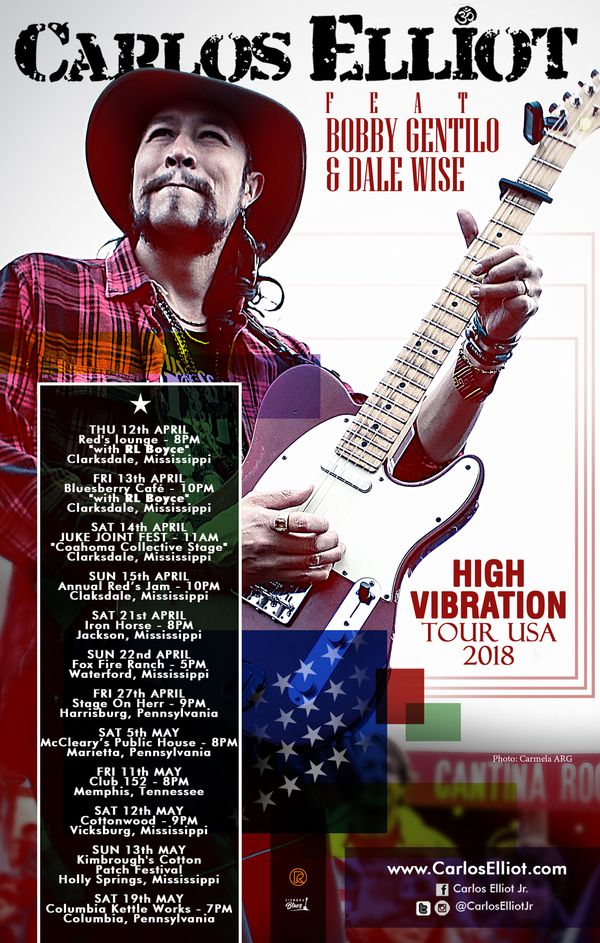 #Deep Deep South Tour 2018
ARGENTINA, CHILE & URUGUAY: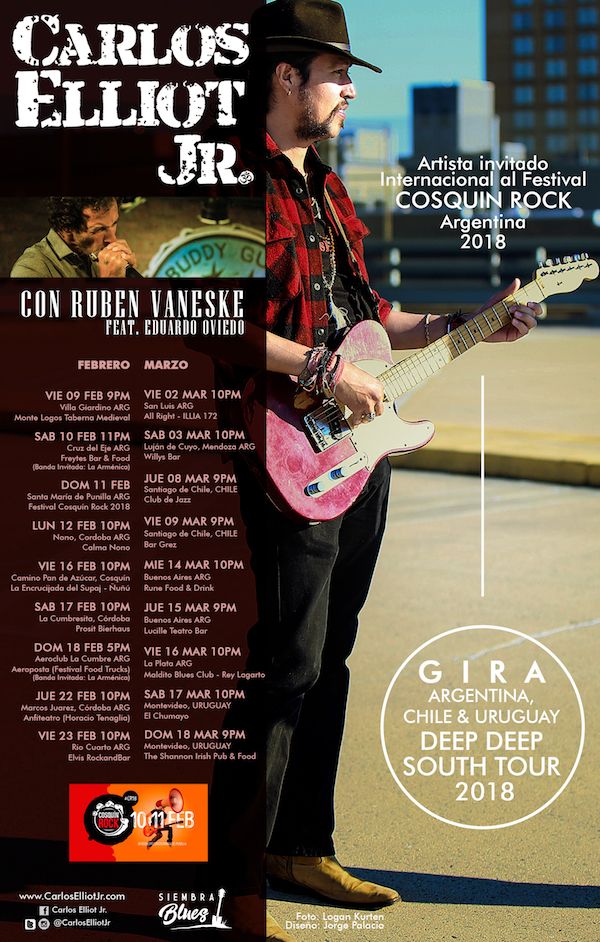 #Indian Roots Tour 2017
INDIA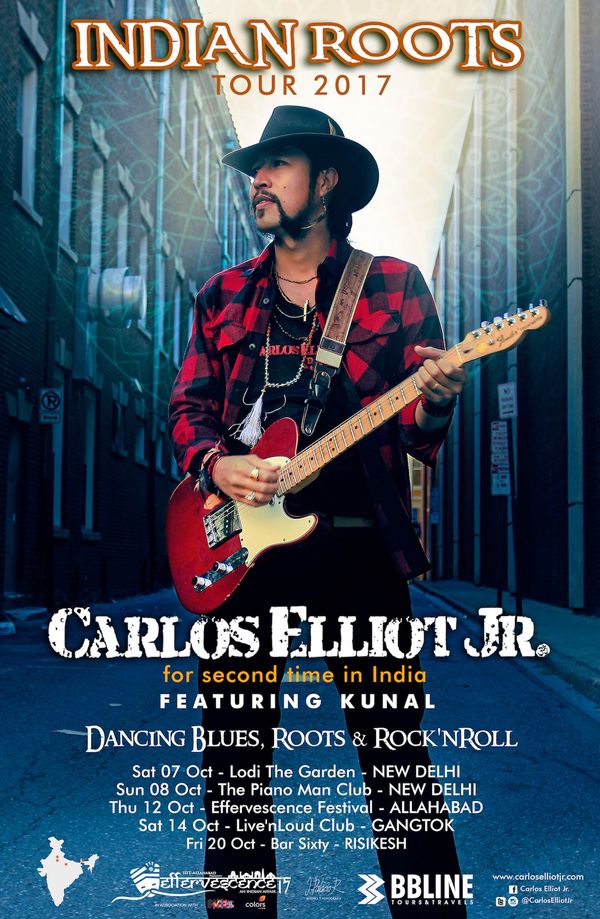 #US Tour 2017
UNITED STATES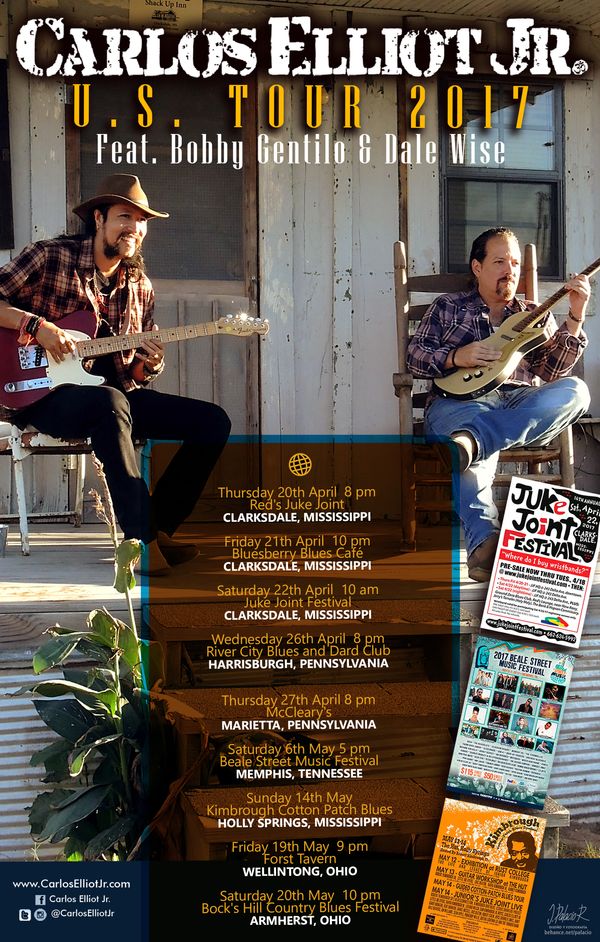 #European Tour 2017
SWITZERLAND & FRANCE: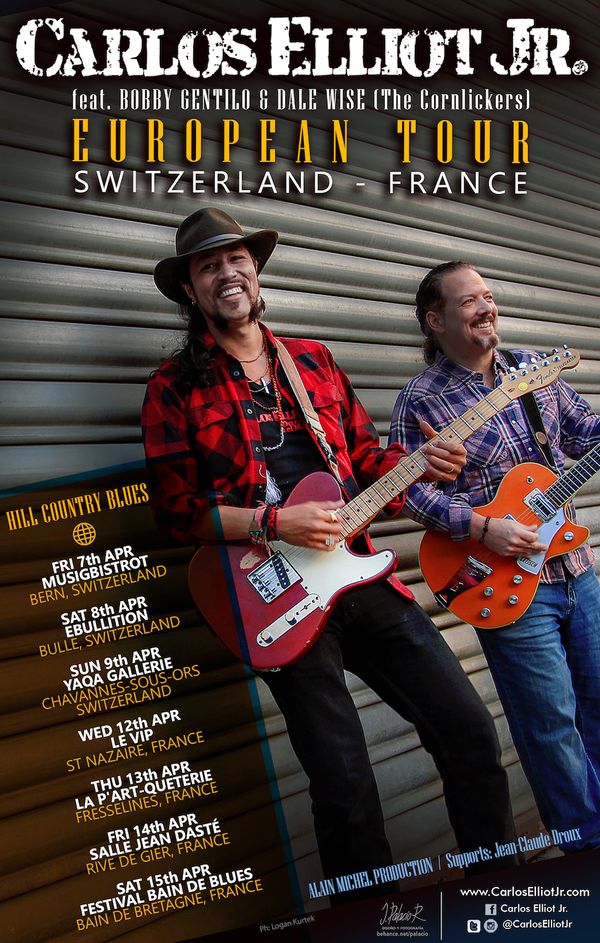 #Going Down South Tour2017
PARAGUAY, ARGENTINA, URUGUAY: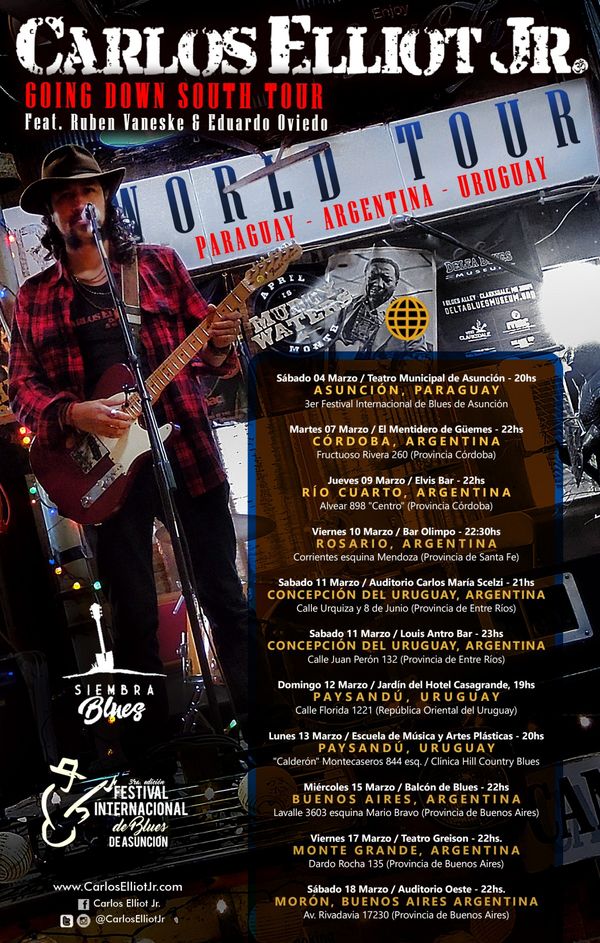 #World Tour 2017
PARAGUAY, ARGENTINA, URUGUAY, SWITZERLAND, FRANCE, UNITED STATES, COLOMBIA, CANADA, INDIA: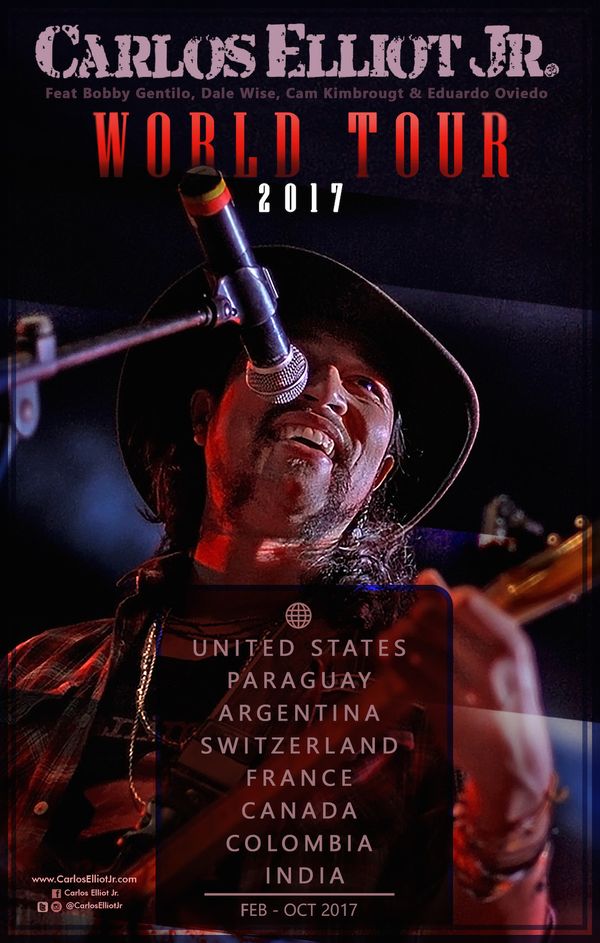 #Mystic Tour 2016
CHINA, INDIA, UNITED STATES: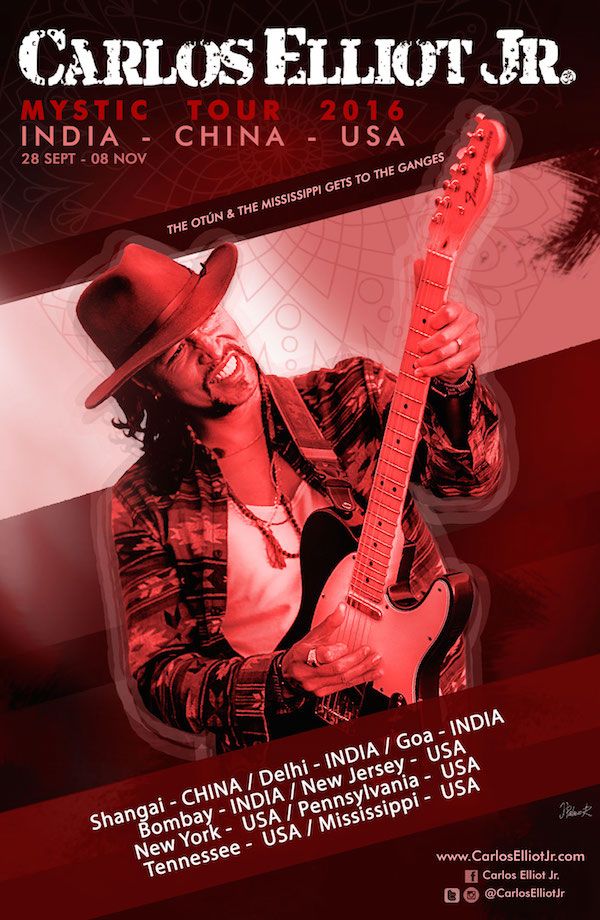 #USA byaYala-America Tour
CALIFORNIA, TENNESSEE & MISSISSIPPI: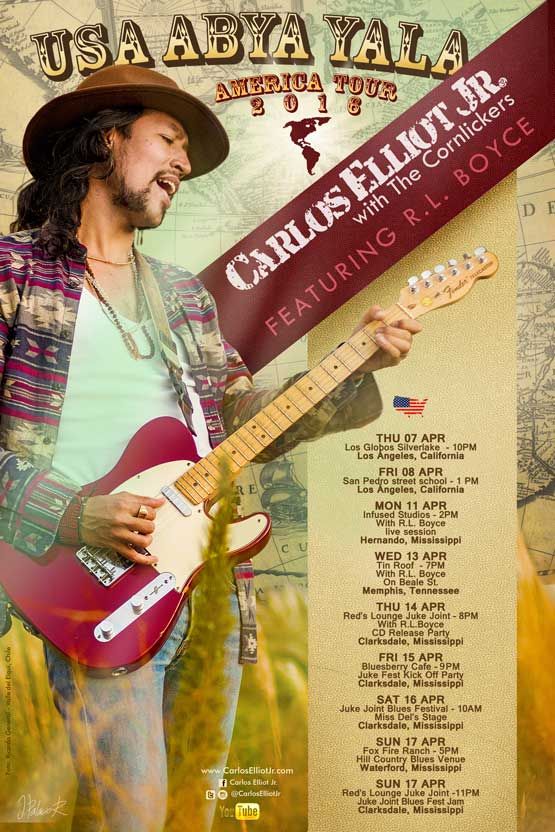 #Chile AbyaYala-América Tour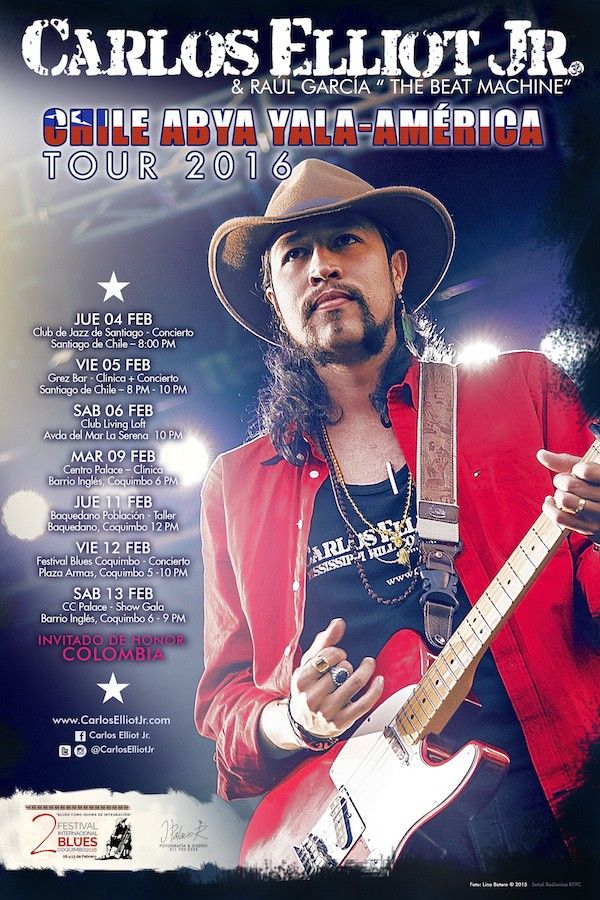 #Tour Katrina Colombia2
We start again through all the country, 18 dates 13 towns (31Oct - 29Jan)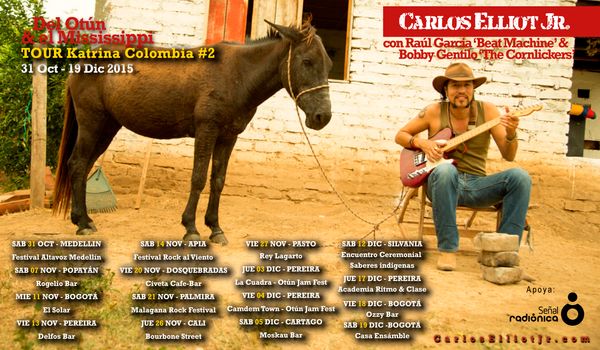 #TOUR KATRINA COLOMBIA: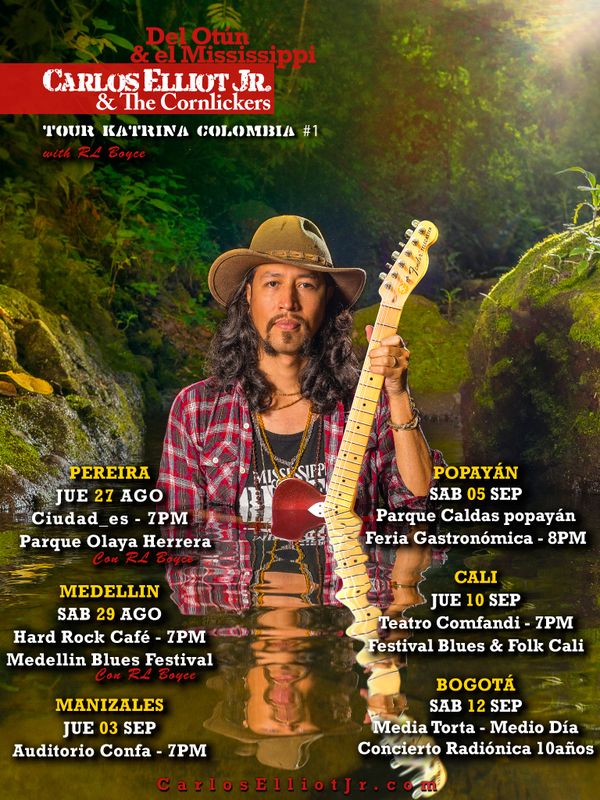 SUBTERRANICA MUSIC AWARDS
Out of 6 nominations, we won ARTIST OF THE YEAR and BEST ALBUM OF THE YEAR - Thank y'all!
#US Tour 2015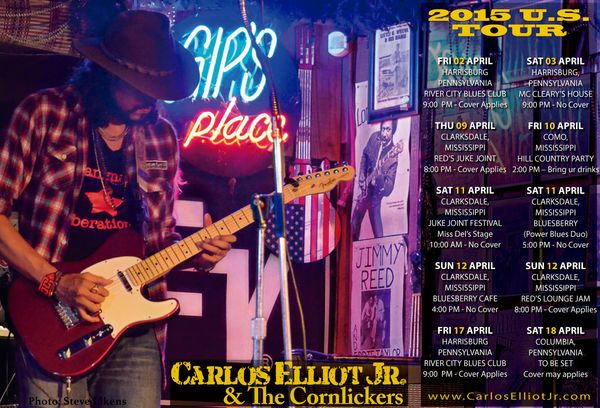 PREMIOS SHOCK AWARDS
We were nominated to one of the most popular awards in Colombia, SA - PREMIOS SHOCK.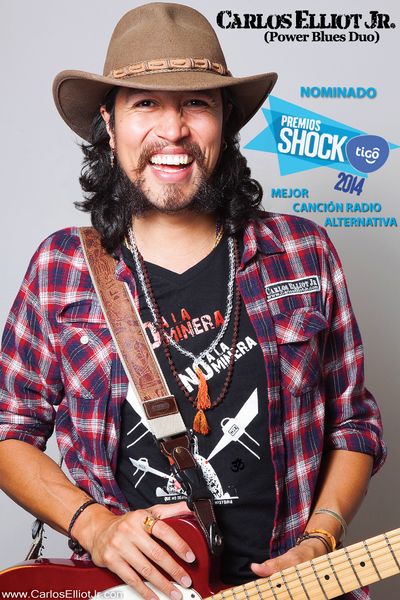 #US Tour Raise The Fire
ALABAMA, GEORGIA & MISSISSIPPI: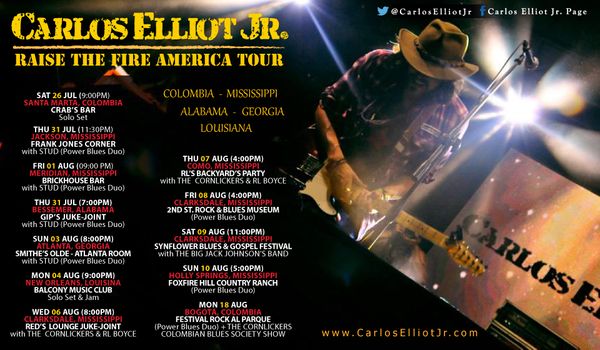 #US Tour IBC 2014
PENNSYLVANIA, TENNESSEE & MISSISSIPPI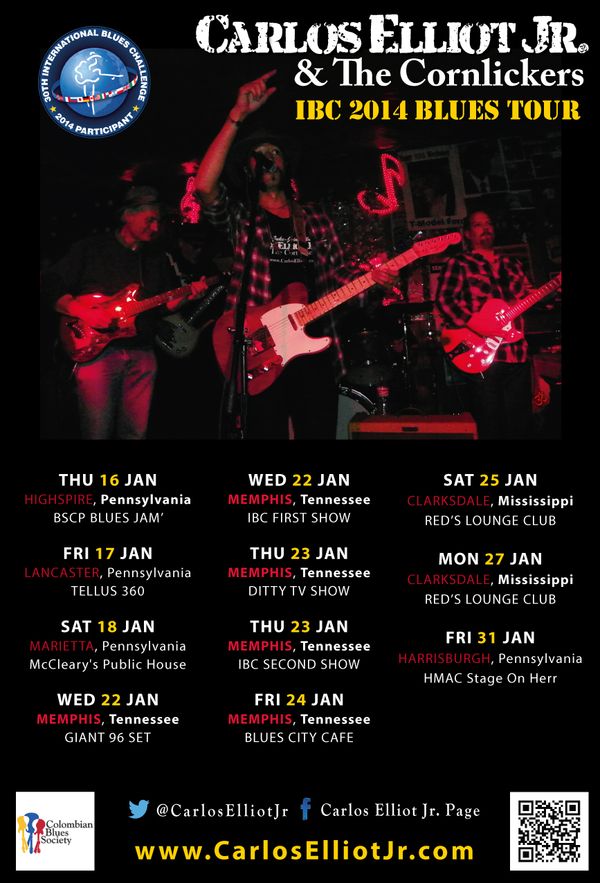 #MYSTIC JUKE JOINT BLUES TOUR
CD RELEASE TOUR IN UNITED STATES: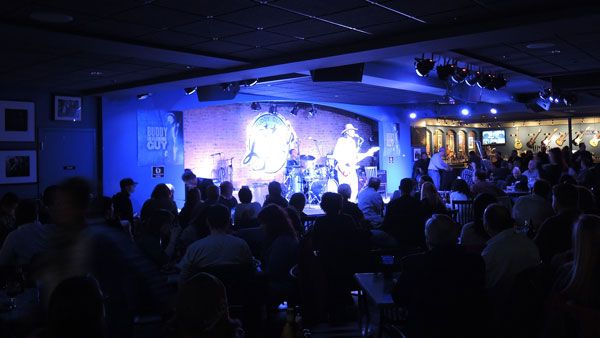 This was CD release party at the legendary Blues club BUDDY GUY'S LEGENDS in CHICAGO, IL - APR 2013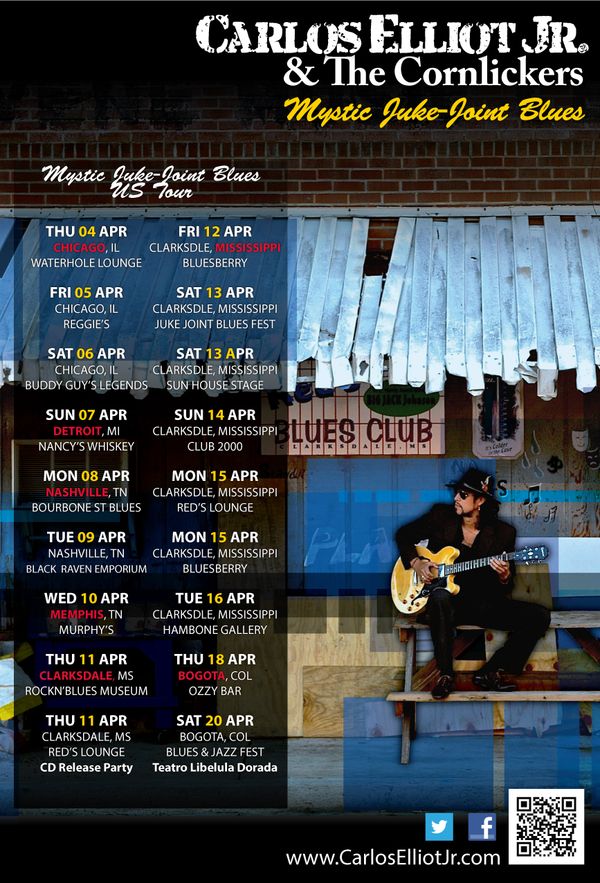 OUR FIRST CD IS RELEASED
Alright! It's ready! This long trip today has a name "MYSTIC JUKE-JOINT BLUES"!
- CHICAGO, ILLINOIS U.S. (BUDDY GUY'S LEGENDS) APRIL 6TH
- CLARKSDALE, MISSISSIPPI U.S. (RED'S LOUNGE) APRIL 11TH
- BOGOTA, COLOMBIA S.A. (OZZY BAR) APRIL 18TH
WE MADE OUR RECORD IN THE OLD VINTAGE WAY, LETTING RUN MAGNETIC TAPE AND IN ANALOG PROCESSES AT THE RIGHT COAST STATE-OF-THE-ART VINTAGE RECORDING STUDIO. BOBBY GENTILO WAS RESPONSIBLE AND WE COUNTED WITH DAVE NATALE (ROLLING STONES F.O.H. ENGINEER) AND DAVE WILKERSON (YES F.O.H. ENGINEER) AT THE STUDIO.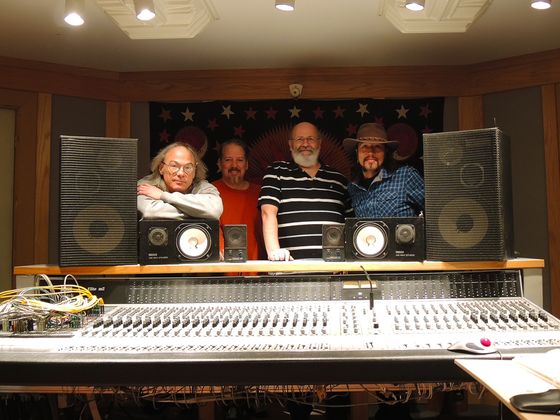 From left to right: Dave Natale (Rolling Stones), Bobby Gentilo (The Cornlickers), Dave Wilkerson (Yes) & Carlos Elliot at Right coast Recording Studio.